Mobile Version
Looking for Murphy products? We're on top of the changes, 40+ years a top dealer for Murphy!
Choir robes in your style and colors. Find the perfect choir stoles or choir gowns for your group. Custom made church choir robes and gospel choir stoles. School choir robes. Church choir stoles. See our online choir robe catalog. The Robe Shop since 1978!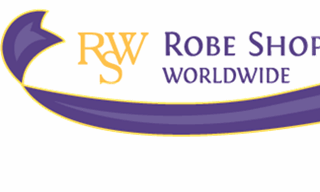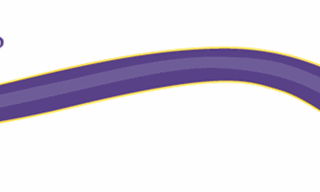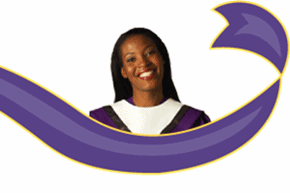 Why is The Robe Shop your best choice for custom choir robes?
With over 40 years of choir robe consulting experience, we make it easy for you!
You'll receive a FREE catalog along with our exclusive special offer coupons
We offer lots of specific suggestions to ensure that your robes will be a great success for you.
We will be your attentive resource during the selection and order process, giving you prompt, specific replies to your questions.
Location does not matter- between phones, emails, UPS and mail, we "come right to your door."
Our service doesn't end once you order. After the robes arrive we make sure you are totally pleased with your robes.
Made in the USA- our workmanship is top quality and guaranteed.
No sales tax for most customers!

The Robe Shop has been providing choir robes all over the U.S., Canada and the world since 1979. Interested in Murphy Robes, Collegiate Apparel or E.R. Moore? We are the retail dealer...contact us for your choir robes by these manufacturers and benefit from our special coupon offers.
Find custom choir robes, custom school choir robes, church choir robes, choir stoles, choir gowns, gospel choir robes, choir robe catalog, kids choir robes, custom robes for choirs

Custom Choir Robes: Our Online Catalog
&nbsp

Our American Plant creates top quality custom choir robes by cutting and sewing your chosen style in the fabric and colors of your choice. Use your imagination as you browse our online style catalog. Use our link below to request a complete choir apparel catalog and price list by mail.
Click on the photos to see our complete selection of CUSTOM (made to measure) Choir robe & Choir stole styles:
(Photos courtesy of Murphy Robes)

Kid's Custom Choir Robes


Fluted V-Neck Choir Robes


Lowest Priced Choir Robes


Round Neck Choir Robes


Standing Collar Choir Robes


No-Stole-Needed Choir Robes


Choral Cassocks


Gathered Sleeve Choir Robes


Ready-Made Choir Robes
Custom Choir Stoles, Tunics and Overlays
| | |
| --- | --- |
| Choir Stole styles | Tunics and Overlays |
| | |
| --- | --- |
| | Catalog production and mailing is costly so we can only send 1 catalog to an official representative (head of robe committee, etc) of an organization actively shopping for custom choir robes. Please click the purple CATALOG button (left) and provide 1) the organization name, 2) phone number, 3) number of choir members and 4) address. IMPORTANT: All this info is required before we can send a catalog! Avoid delays- type (correctly!) the complete information please! |
"On behalf of all the member of our church choir, I want you to know how very thrilled we are with our new Robe Shop choir robes. They all arrived in time for us to wear for our event, and the congregation was very happy with the style and color. Many of them are still telling me and other choir members how beautiful they are.
They arrived in perfect condition and needed only minor pressing. Everyone was impressed with the workmanship.
Katy, thank you so much for your help and advice and knowledge in the ordering of these robes." -Harriet W.

We are happy to talk with you regarding the custom styles shown here. It may be helpful to have a copy of this downloadable pricelist when you call (contact info is at the bottom of this page), so we can discuss pricing and details of the styles that interest you. Download Custom choir Robe Pricelist

More related pages:
Choir Robes & Choir Stoles custom-made in your colors from The Robe Shop


Thank you for your interest in products from The Robe Shop!
Please let us know how we can help you, there are lots of ways to reach us... &nbsp Choir Robe information request form

RSW/The Robe Shop Worldwide
PHONE: 425-402-3736 * TOLL-FREE: 1-8ONLY-ROBES (1-866-597-6237)
Business hours are 8-4 Pacific time M-F, but you can leave a voicemail message anytime, we check for urgent messages on the weekends.
FAX (425) 822 4737
Affiliated with Grad Goods & More
Email: info@robeshop.com
Website text, graphics and design Copyright 1996-present
Logo design by Rachel Macklin Studios